Integrating LinkedIn Ads with automated nurture workflows
Having a lead nurturing plan in place for your LinkedIn Ad campaigns is crucial. Inbound FinTech can plan and set up automated workflows to nurture leads towards sales conversions. We keep leads engaged while they're in buying mode, to further qualify them and showcase the benefits of your business solutions.
As an Elite HubSpot Partner, we have a wealth of experience using HubSpot's automation tools, and we know the importance of aligning Sales and Marketing teams. Our HubSpot Sales experts help businesses to align teams and processes, integrate LinkedIn Ad campaigns with HubSpot and create strategic automation workflows and triggers. This makes sure that LinkedIn campaign leads go to the right people and that actions are taken at the optimal time. ---
Inbound FinTech was selected as a finalist in the 2018 LinkedIn Marketing Awards, in the Best B2B Lead Generation (SME) category, for our effective lead gen campaigns. And we were awarded Best FinTech Marketing Agency in Wealth & Finance magazine's 2021 FinTech Awards.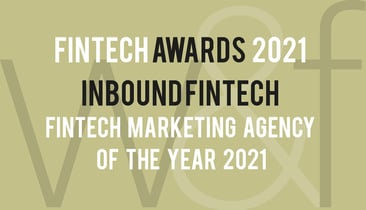 ---