Looking for
remote

digital marketing jobs?
Join a fast-growing and award-winning hybrid agency and become part of an awesome team of digital specialists!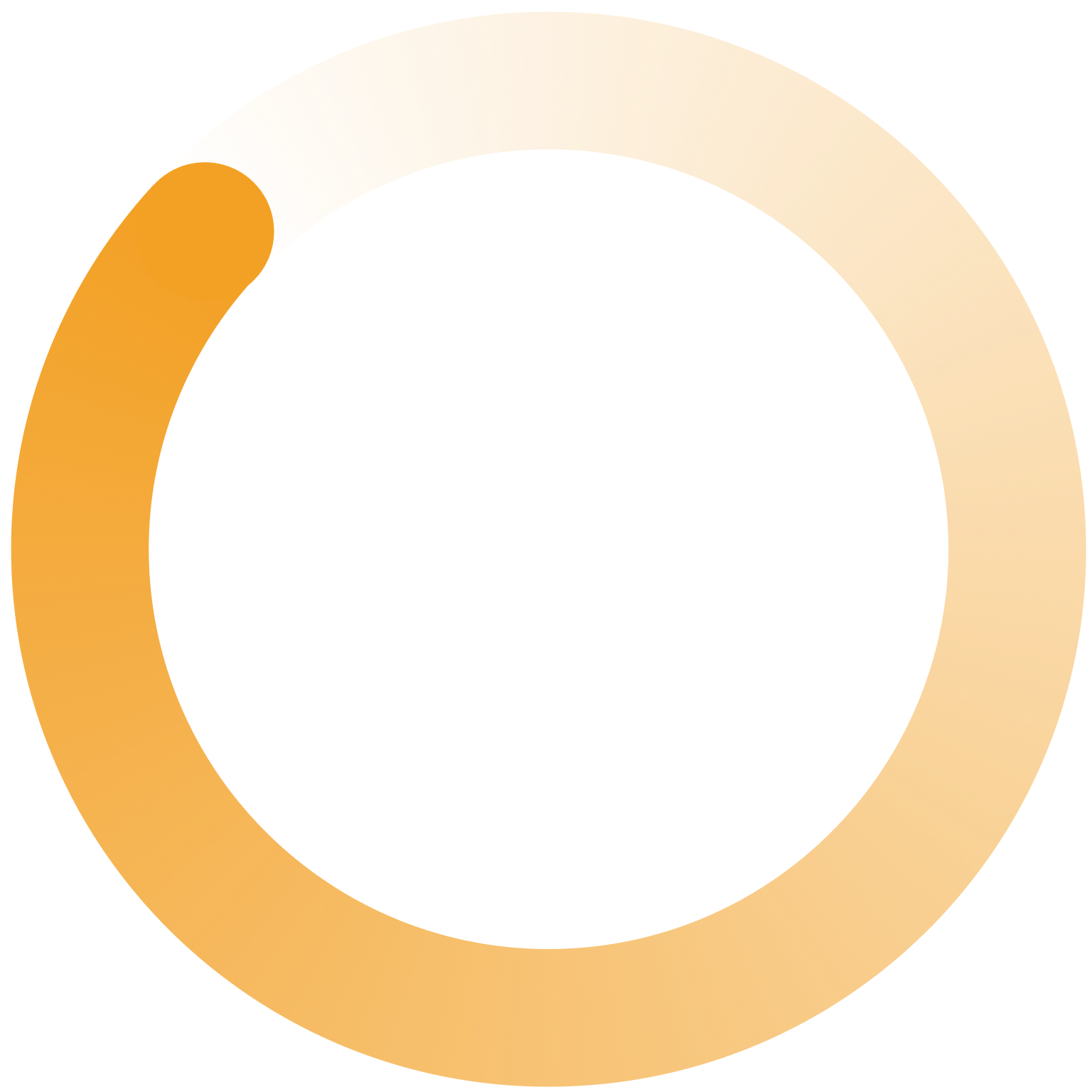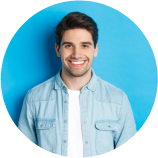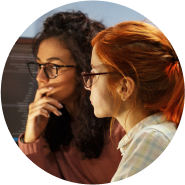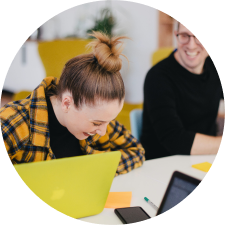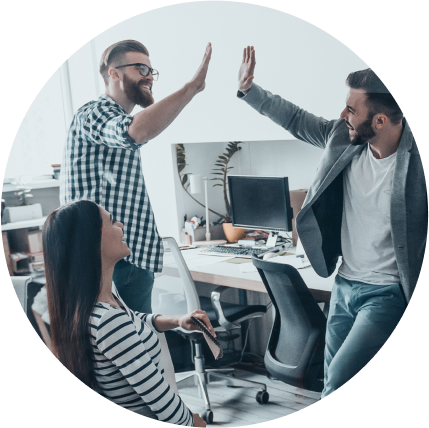 OUR COMPANY CULTURE
Why join Inbound FinTech? We'll give you four great reasons.
Our success is built on providing a culture that empowers the team to upskill, grow and deliver exceptional results for our clients. Here are just a few of the reasons to explore Inbound FinTech career opportunities.
A diverse and talented team
The IFT team is a diverse and talented bunch.We welcome individuals from all backgrounds, encourage a culture of inclusion and love to learn from each other.
Flexible career path and growth
IFT offers flexible working conditions and enables employees to develop. It's an environment in which your career can flourish and your skills can be honed and put to their best use.
Remote working and global clients
Operating a hybrid model, we have remote digital marketing jobs available and a London office. This enables us to build the right team balance and meet the needs of our global client base.
Digital and collaborative
We've achieved fast growth and consistent results thanks to our agile, collaborative and innovative approach. Plus, we use modern digital tools to communicate and operate efficiently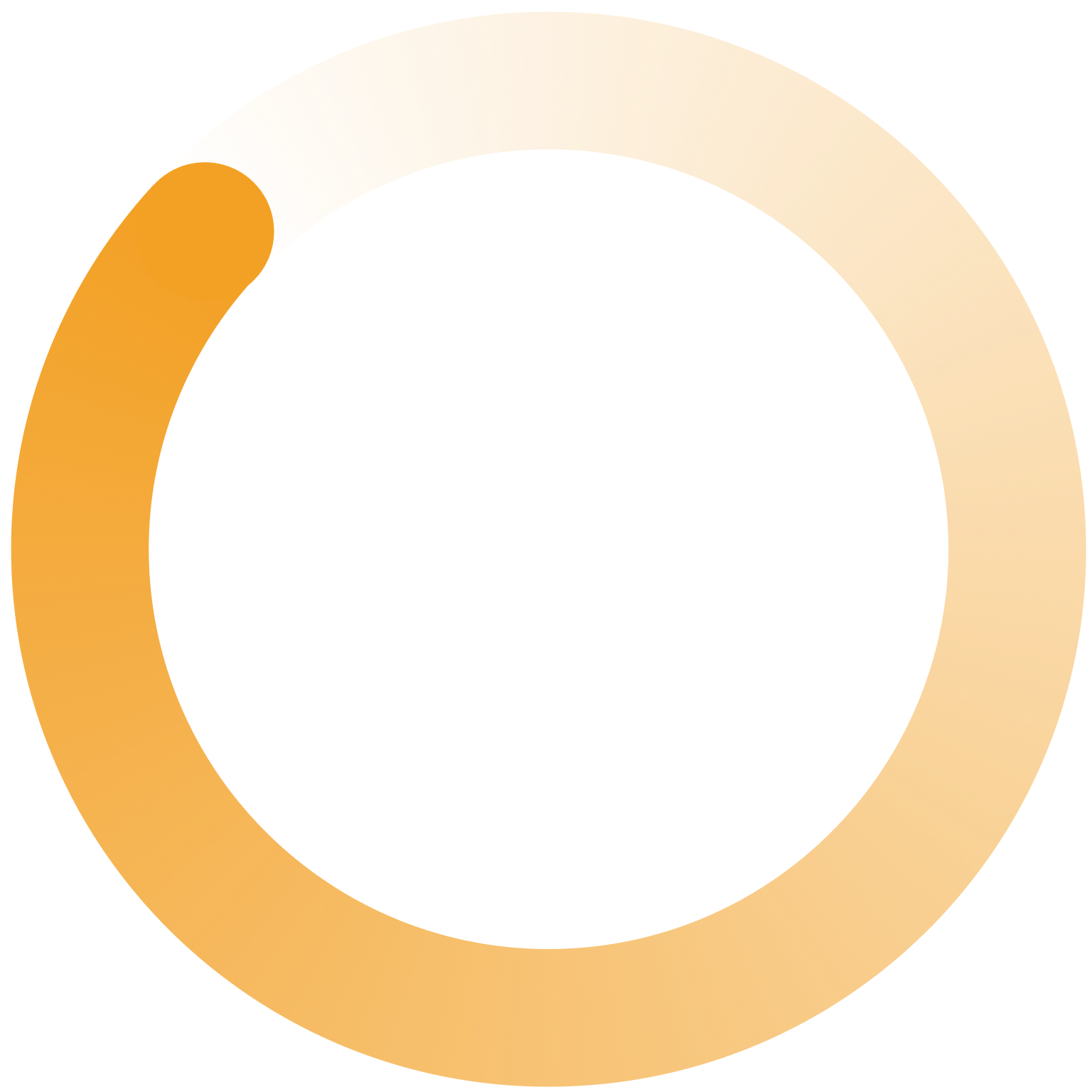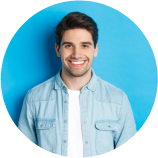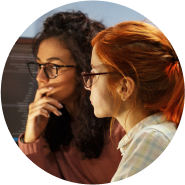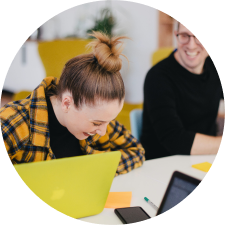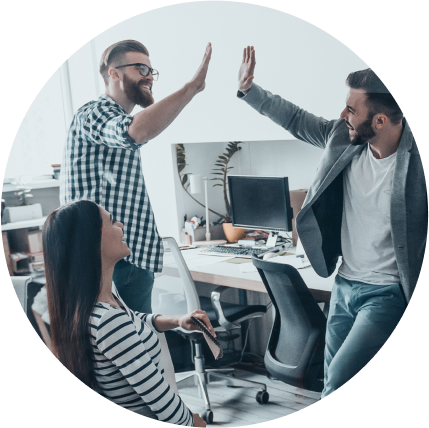 OUR EXPERIENCE
We work with leading Financial Services clients and innovative FinTechs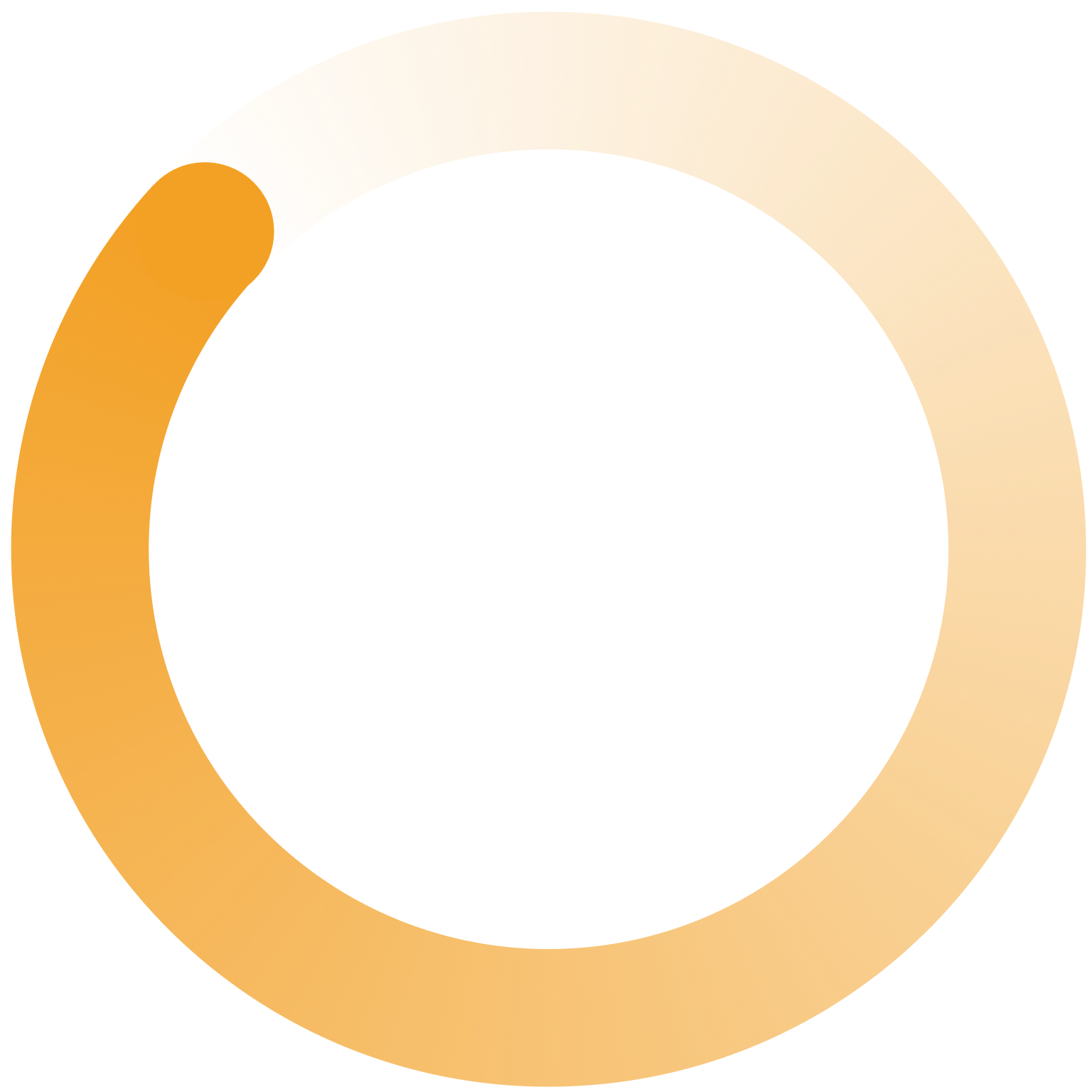 OPEN POSITIONS
Explore the remote digital marketing jobs we currently have available
Don't see a job for you above?
You can still send us your resume, as we may have an upcoming role that suits you perfectly!
SEND YOUR CV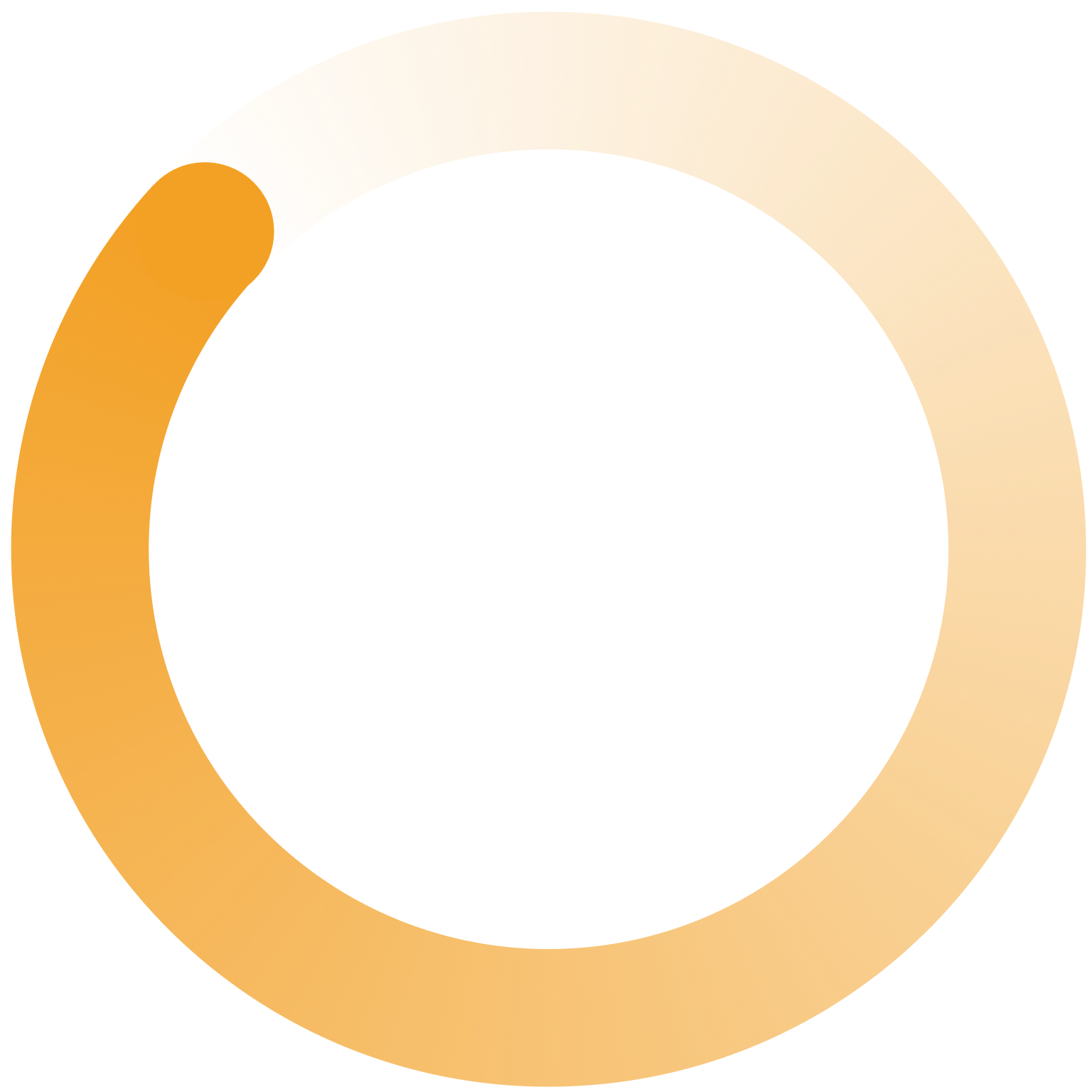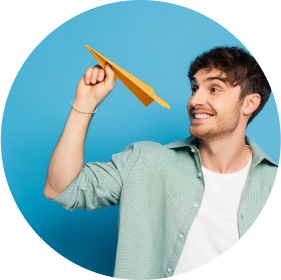 Hear it from the IFT team
What is it like to work for Inbound FinTech? See what our team members say and get a flavour of why applying for a remote digital marketing job with us could be the best move you make!
"The industry, the clients and the working methodology are few of the things that keep you truly engaged. However, the team as a whole is what makes things happen and provides added value to all the projects. IFT is a great place to learn, grow and deliver production ready work with real purpose. "
Mihai Jepan
Head of Development & SEO
"I have recently joined IFT and I'm glad I made this decision. The team is full of experienced people that you can learn from, the working methodology is well-thought and lets you test and implement many things, remote working and the flexibility it brings are a great perk and you have the opportunity to work with clients from many industries. Overall, IFT is a good place to grow your skills and work with a great team of people to deliver exceptional results."
Alex Drimba
SEO Specialist
"I joined IFT as an intern and it was the best decision I've made, had a lot of great oportunities and meet some amazing people where I have learned a lot of things from all of them. Great flexibility and remote work was definitely a must for me."
Andre Stanciu
Front-End Web Developer
"Joining IFT has been one of the best decisions I have taken in my career to date. Having joined the team awhile back, I have seen the company grow leaps and bounds, all whilst uplevelling its employees. Having the freedom to work where you want has allowed us to not waste time journeying to an office, but rather, to utilise our time to deliver what matters most: results."
Blake Roberts
Account Strategist
"It's a rare thing to be able to work with a team that are not only so knowledgeable in their respective fields, but are also genuinely lovely people. One of my favourite aspects of working for the company is the complete and wholehearted trust the Leadership place in their team allowing us the space to grow and learn by taking ownership and responsibility of our prescribed tasks. I'm honoured to be a member of Inbound FinTech and look forward to the journey ahead."
Danielle Jacobs
Full Stack Software Developer
"At first I was skeptical toward full remote working, i've always worked in a studio sharing a big desk with other people. But IFT's culture, people, management, values and pure simple CARE just don't let me miss any of that. The whole team is amazingly qualified, energic and outright funny! And the leading team can always make you feel like they have your back, even across continents. As far as work goes the clientbase is extraordinary, the challenges are exciting, the stakes high, the results amazing. Love it!"
Giuseppe Zagaria
Digital Designer
"I love remote work and I believe in work-life balance. Collaborating with IFT is all of this! Flexibility, organization and personal growth. Despite the distances, IFT always makes you feel supported."
Vincenzo Marcone
Digital Designer
"I've been working at IFT for the last 14 months and it was the best best decision I've made in my professional career. Starting a new job mid lockdown was a duanting thought, but having great colleagues made that panic subside instantly. I work predominantly with clients starting their new lives with HubSpot, and the trust put in me by IFT has increased my knowledge on everything HubSpot substantially. If you're looking for a great culture, flexible working and looking to push yourself, then Inbound Fintech is waiting for you."
James West
Senior Inbound Strategist & Account Manager
"My career at IFT started as an Intern and has evolved into working as a full-time Inbound Marketing Executive. Over the last three years and a half, I managed to develop myself, both personally and professionally. I acquired a strong set of skills,with the help of our team of real professionals and also see our agency's massive growth at the same time. I would say that Inbound FinTech is the perfect workplace, if you are looking to evolve in your role, be part of a collaborative team and also enjoy the perks of a flexible remote job. "
Julie Nicoli
Inbound Marketing Executive
"Remote working, flexibility, challenging clients, super knowledgeable colleagues (can't stress this enough!) and a female lead business. What more could you ask for? After working here for 6 months, I can honestly say IFT is the best place I've worked at so far!"
Lorena Jorge
Account Strategist
"Since I joined IFT as an Intern Developer, I was able to unite my passion for travel with working remotely. I wasn't looking for a job, I was looking for a change of lifestyle and IFT made that possible. The team is very helpful, supportive and always up-to-date, and for me, having an environment of continuous evolution is very important. You can never know too much or travel too far!"
Patrick Hanes
Web Development Intern
"Remote working was never better than here at IFT. The team is amazing and you can work with a lot of experienced people. I really like a place where I can test my ideas, implement and have new challenges every day, and this is the perfect place for me! It's very rare to find a combination like this in only one place, but I am happy to say that InboundFintech is the space where experience and growth are possible."
Patrik Rojan
Senior SEO Specialist
"I've been at Inbound FinTech for nearly 4 years and I've seen the agency grow so much during this time. But despite its rapid growth and the fast-moving nature of agency life, one constant has been the sense of togetherness and openness. Throughout my career, I've not experienced a more hard-working, accommodating or friendly team than this one. The culture filters down from the top and I'm excited to be part of IFT's continued success."
Rowland Marsh
Head of Content
OUR VALUES
Culture is king (or queen) and we prioritise it highly
At Inbound FinTech, we know that creating the right culture is crucial and our success relies on our values being clearly communicated and demonstrated from top to bottom. See IFT's core values below: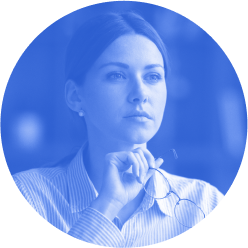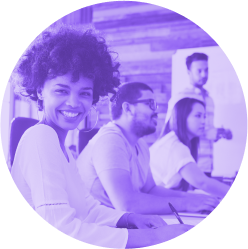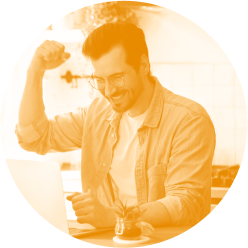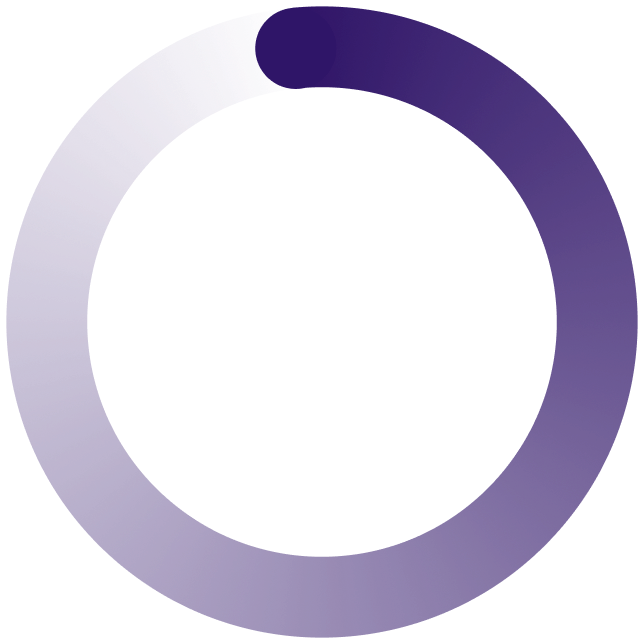 Great teamwork really does pay off. Our collaborative environment allows us to work towards shared goals. Passion and enthusiasm for collective success help the agency to thrive.
Obsess over our clients & their needs
We are committed to and invested in our clients' growth. We align our strategies with the needs of our clients and their customers and deliver suitable solutions and the best possible outcomes.
The best way to learn is by doing. We foster a culture of development, knowledge sharing and embracing new solutions and modern practices. You can't stand still in today's digital era.
Continuous improvement & innovation
We take a growth-driven and data-driven approach to everything we do. Our team continuously monitors, optimises and improves client performance through analysis, insights and innovation.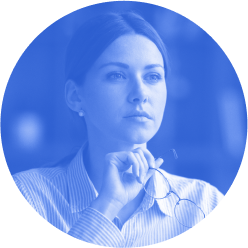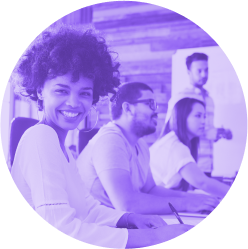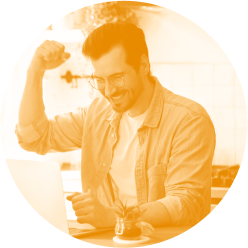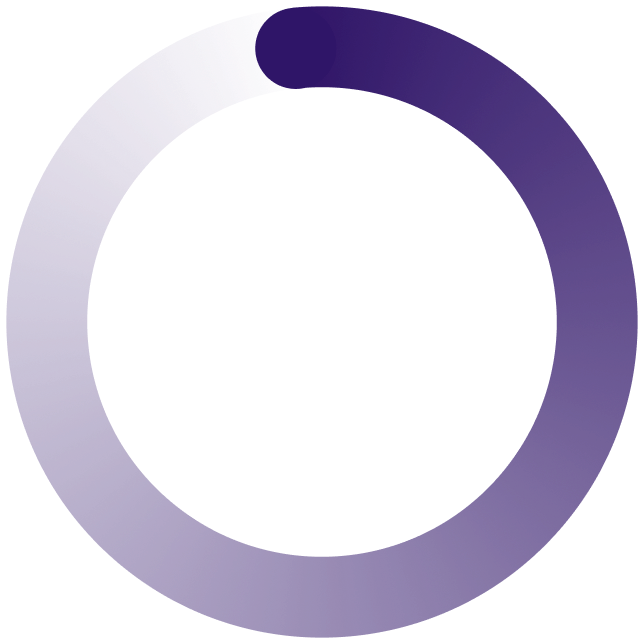 OUR RECOGNITION
Not to brag, but we've won a lot of awards
Our dedication to driving growth for businesses has brought us various awards and recognition, but more importantly, success for our clients.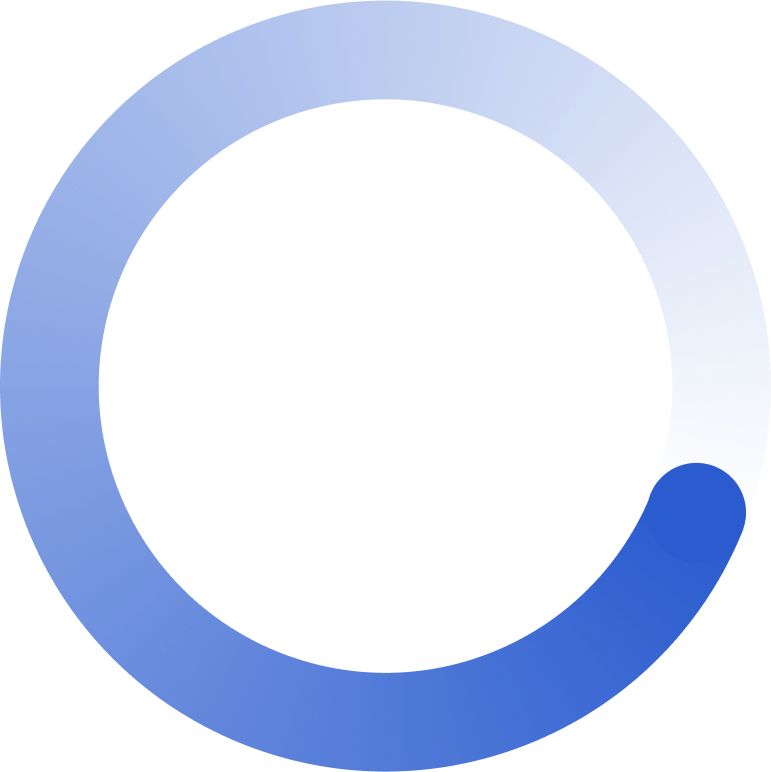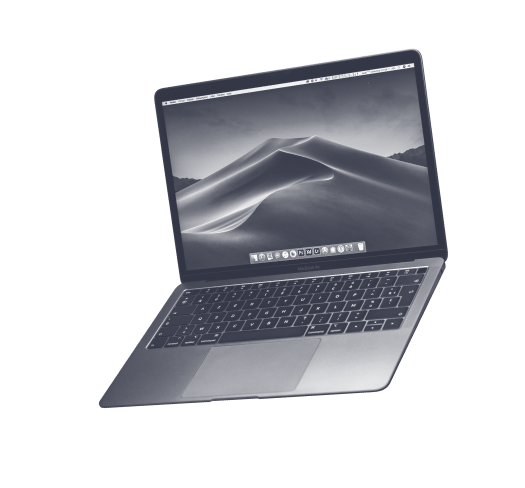 WORK-LIFE BALANCE
Our remote working culture and hybrid approach ensure our team members have the flexibility and support to strike the right work-life balance.
These days, having some form of remote working capabilities is the norm for businesses and taking a proactive approach to wellbeing and providing flexible working conditions is a must.
As a hybrid digital agency, we pride ourselves on delivering the tools, processes and environment to help employees thrive, express themselves and feel happy in their roles.
THINK YOU'RE A GOOD FIT FOR INBOUND FINTECH?
We're always looking for new talent. We'd love to hear from you!
Even if the remote digital marketing jobs posted on the Inbound FinTech careers page don't fit your skills or experience, we're happy to receive spontaneous applications, as we regularly open up new positions. If your CV perks our interest, we'll consider you for a future role.