Creating quality content and demonstrating thought leadership

When improving SEO for Financial Services you need to consider the quality and authority of your online content, as Google's evaluators do! Google has dedicated content evaluators, who rank the quality of web pages appearing in search results. They evaluate the page purpose, content length and its quality, and run it through the EAT method, which assesses:
Expertise

Authoritativeness

Trustworthiness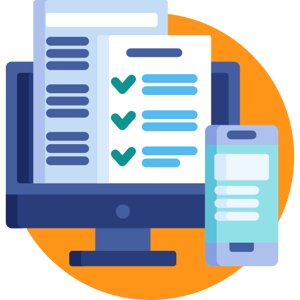 Google's content evaluators put a special emphasis on YMYL ("Your Money Your Life") pages, which contain content that influences quality of life, health, wealth and happiness. Finance Services marketers must ensure that all online content is of the highest quality.

Having an effective SEO strategy is vital for getting the most impact from your marketing content. Inbound FinTech's content marketing experts will help your marketing team to build topic clusters and content pillars for your website, which act as magnets to attract your buyer personas.